A/B Testing In Email Campaigns allows you to test up to 6 different versions of an email!
To use A/B testing for Email Campaigns:
Go to Marketing > Emails > Email Campaign
Create a new email campaign and click the A/B Testing tab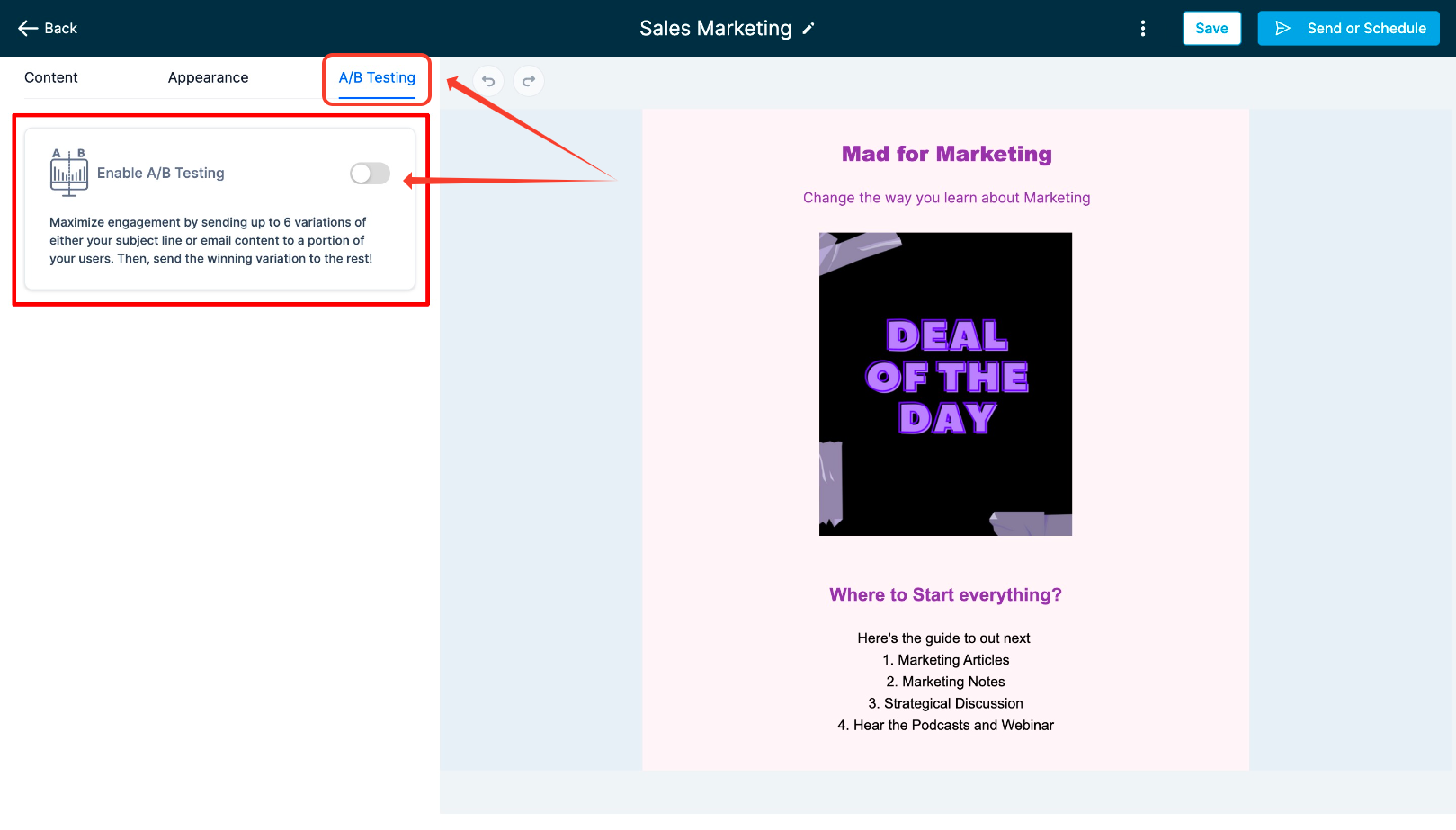 Chose whether you'd like to split test the Email subject line or the Email content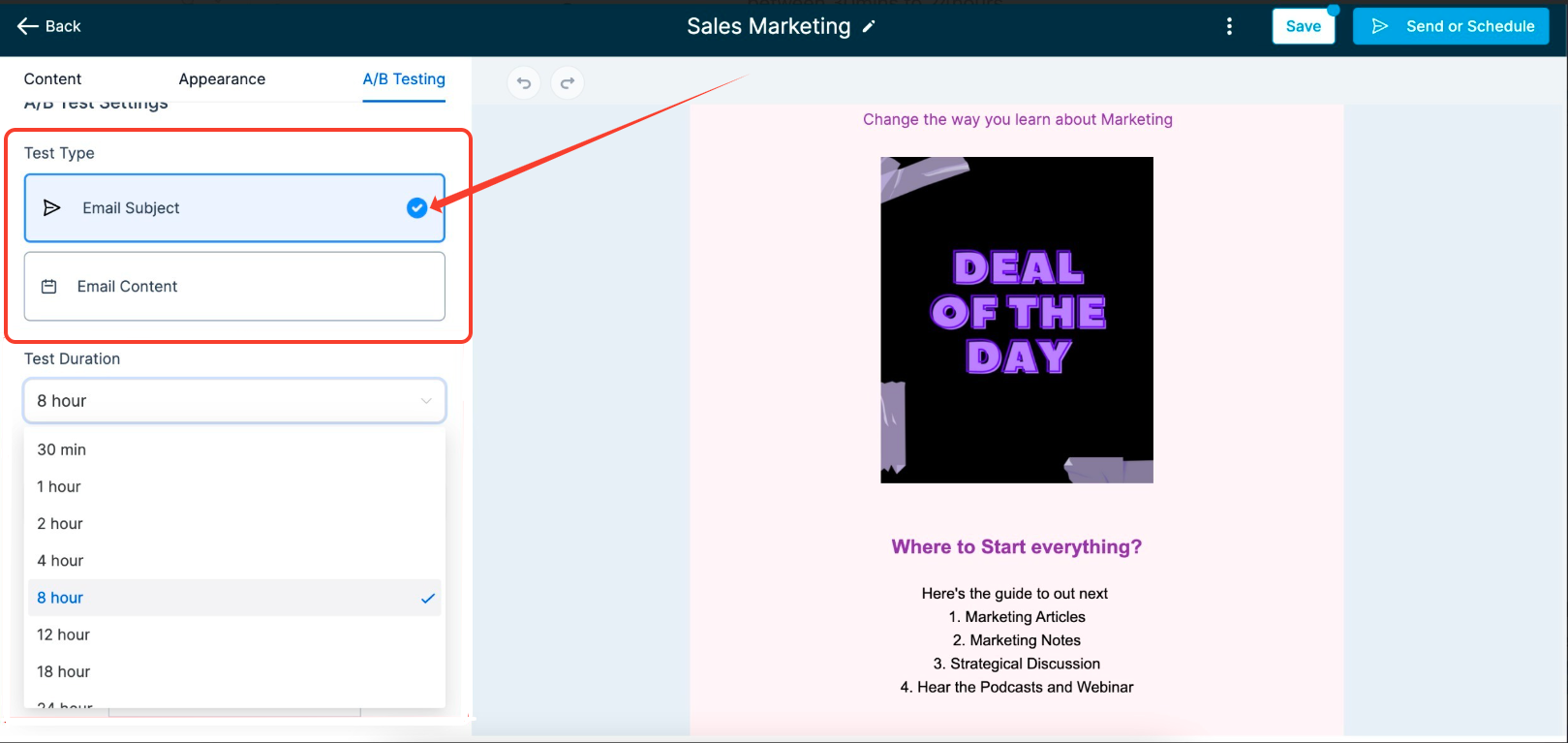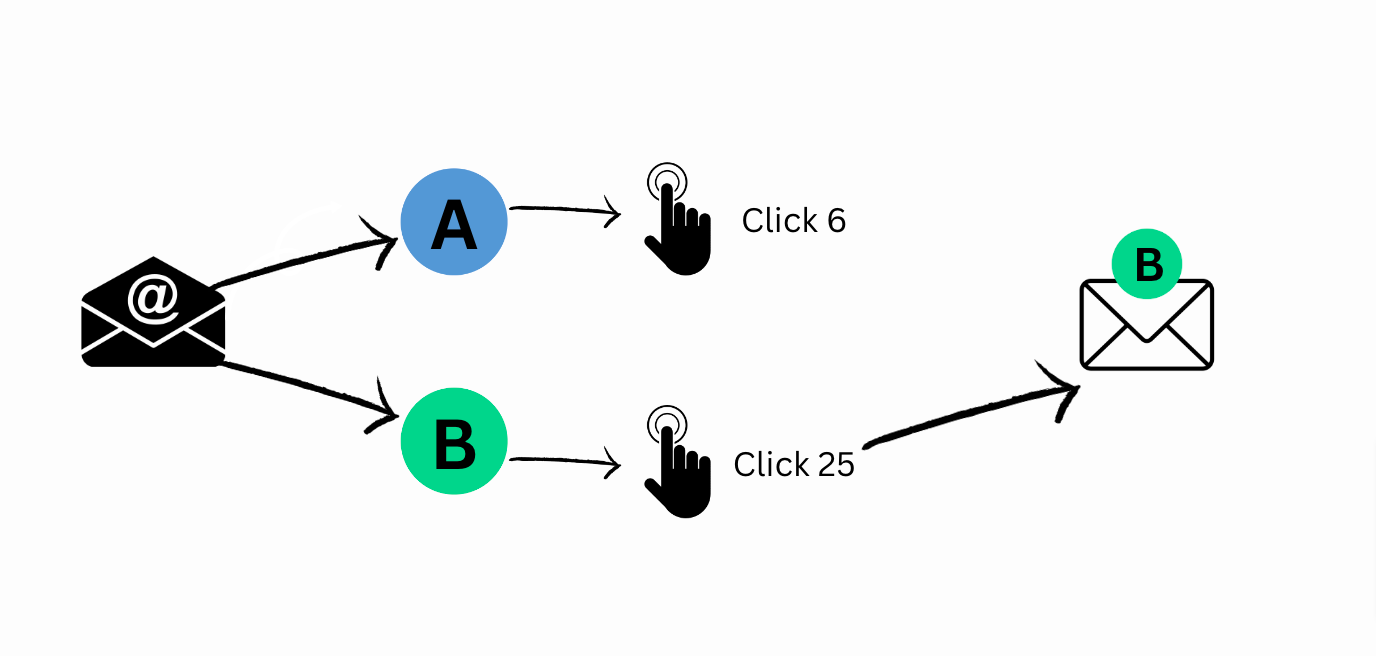 Set the A/B Test Duration time (after this amount of time, the winning version will be sent to the rest of the contacts)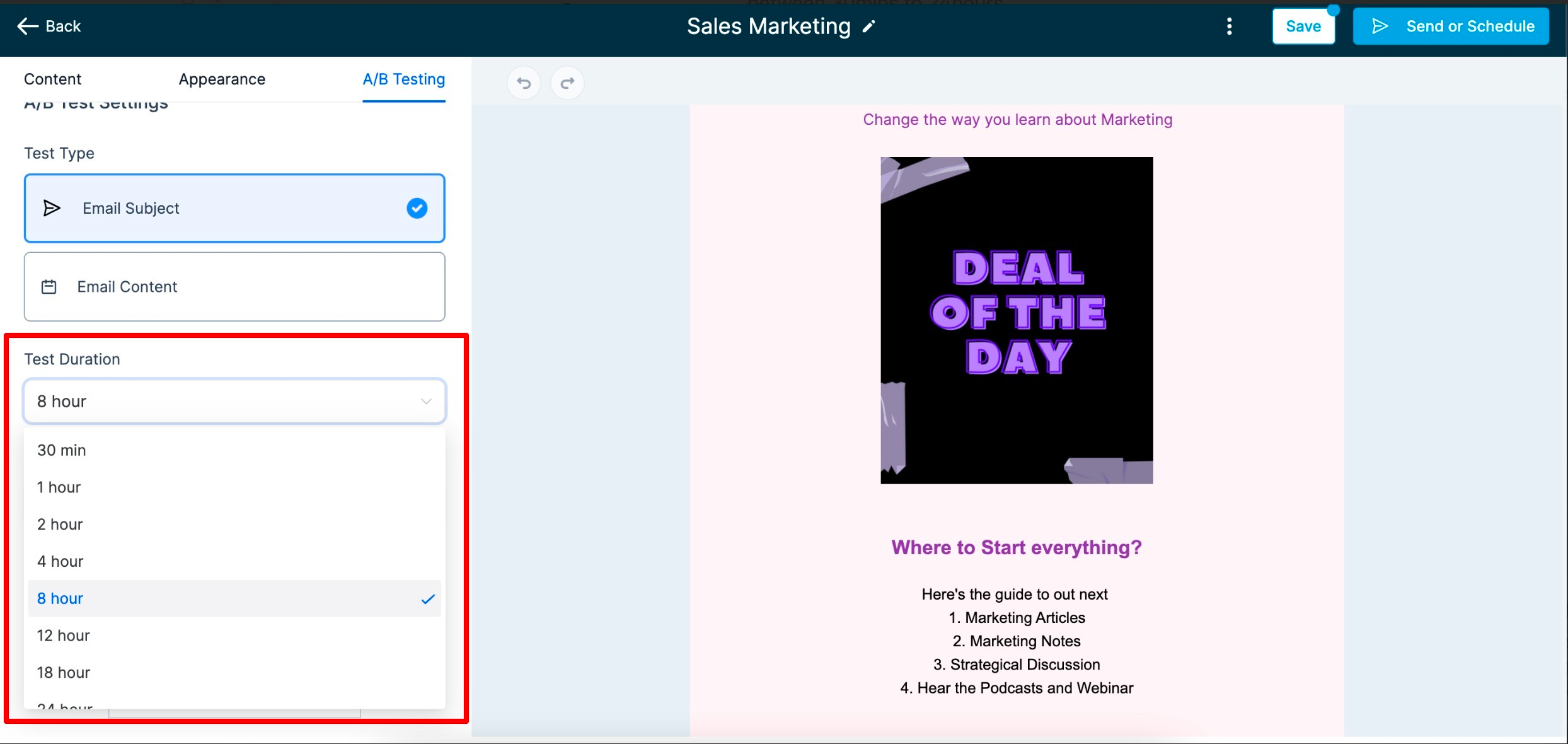 Set the number of variations you want to test. Note – A minimum of 10 contacts are needed for each variation (creating 4 emails to split test would require 40 contacts, 10 for each test).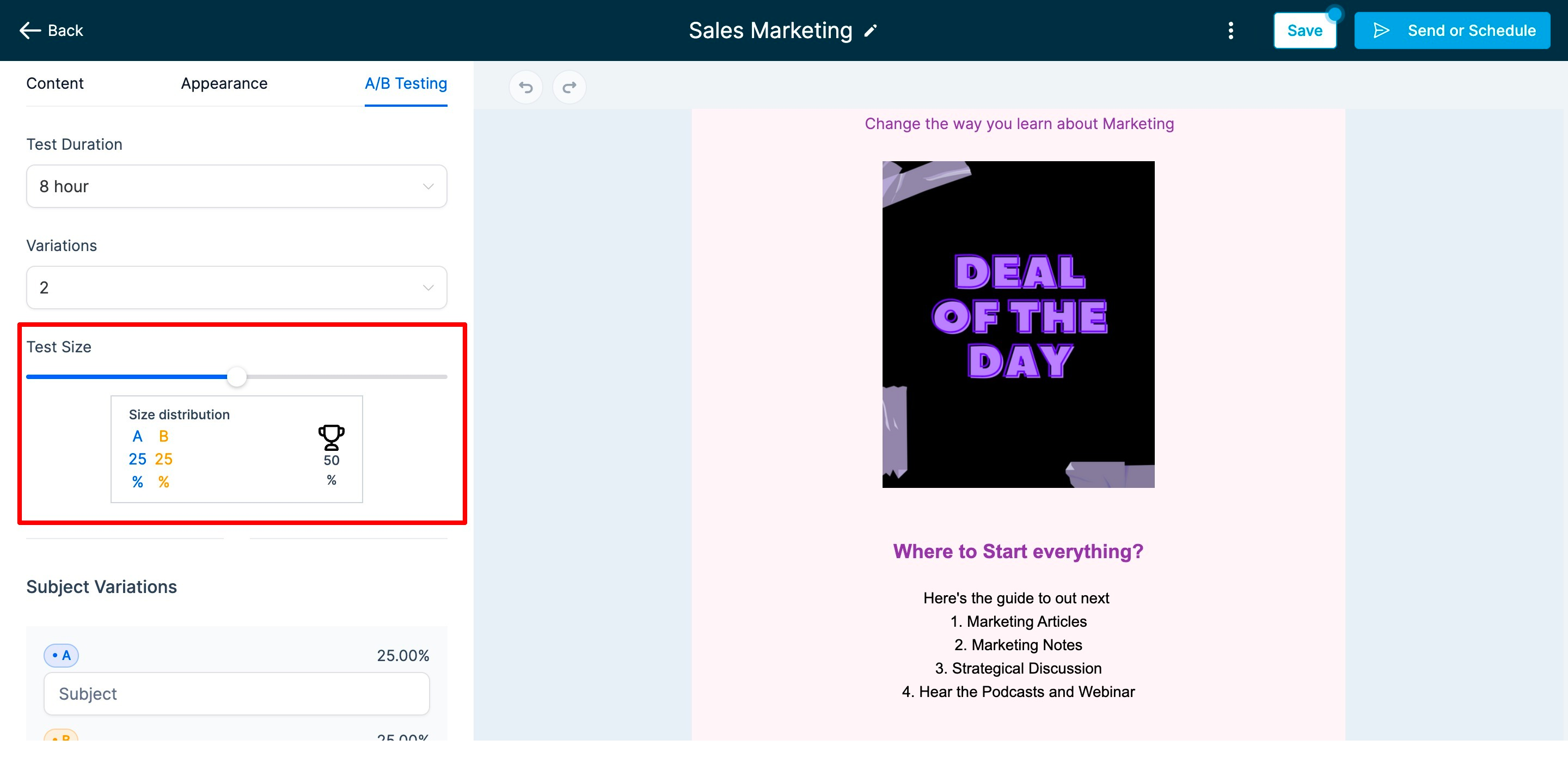 Choose whether the Winning Criteria will be Unique Open Rate or Unique Click Rate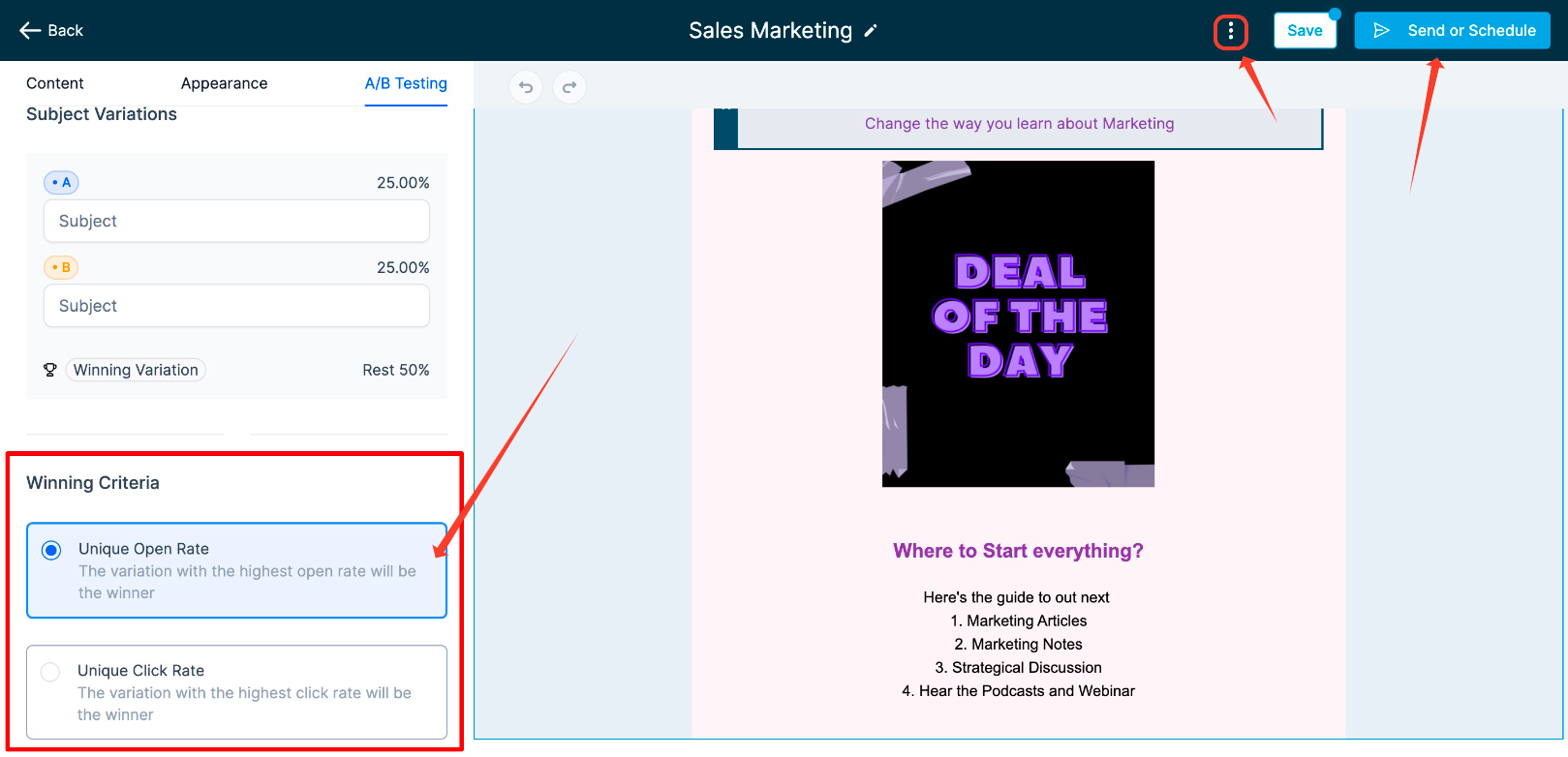 Set the Delivery method (Send Now or Schedule the Campaign) Note – A/B test campaigns will currently not work for batch schedule or RSS schedule.
Once the email campaigns are sent out, you can check the enhanced statistics and reports of variations and overall email campaigns.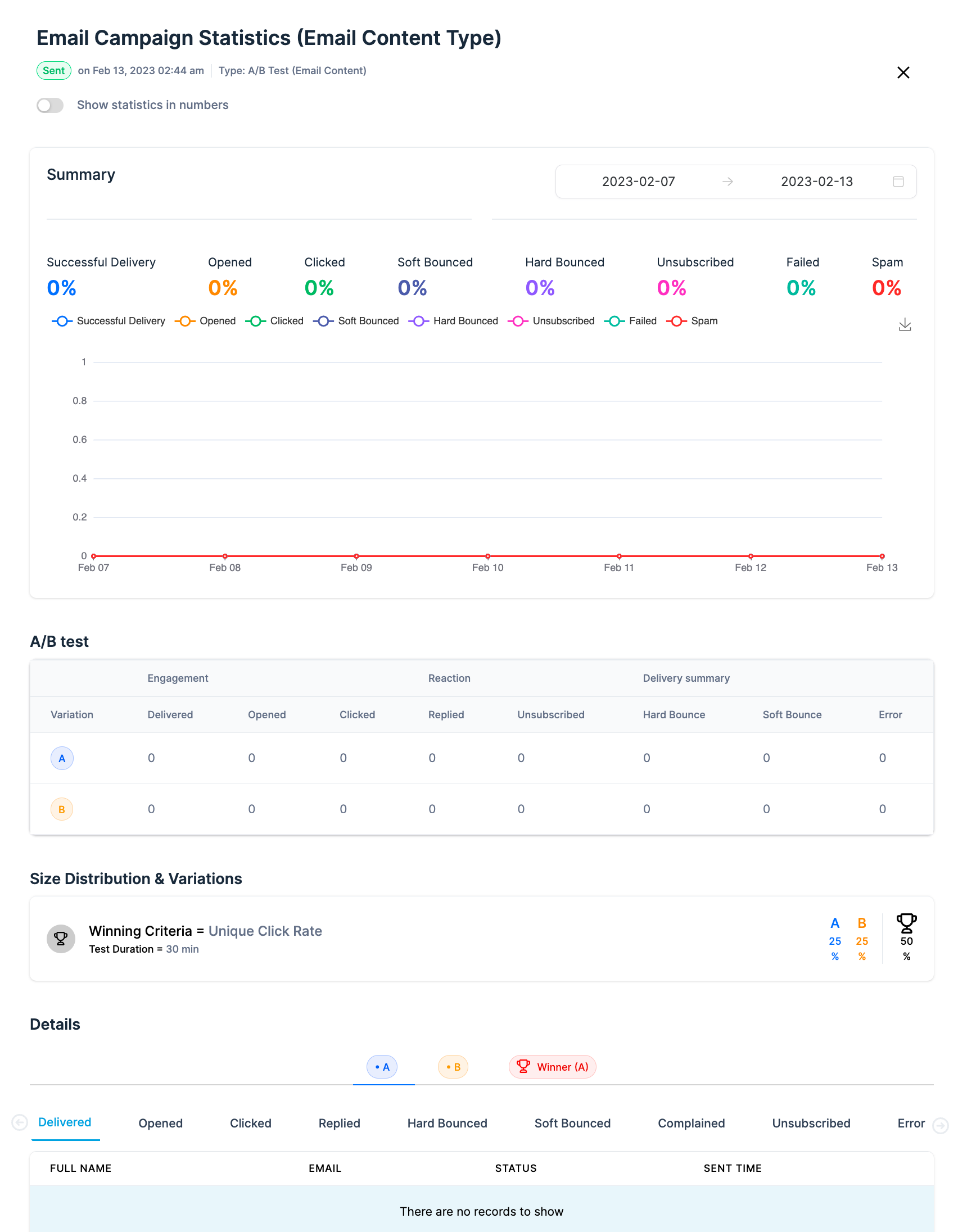 Get started with WP-Propulsion
See how WP-Propulsion can help you with your needs.