If you are a business owner and have a website, you should probably ask yourself this question – What kinds of things can you implement in order to grow your business locally?
Read on to discover the answers!
We can come up with many different ways to promote businesses locally online, but there are a few ideas that stand out:
Create an online presence
Build relationships
Create specifically targeted ads
Promoting your business locally is an important thing that is often overlooked, but you want to start simple by just making a plan. Do the necessary research and understand what holes your product or service can fill within local communities.
Create an Online Presence.
If you want to grow your business locally, you need to make sure that you have an online presence. Having a successful online presence (website, blog and social media) is important so that the visitors can know everything they need to know about you and what your business has to offer. In addition to the major aspects that make up an online presence, business owners should also create informative profiles on sites like Yelp and add a Google Business listing so customers can not only find additional helpful information, but they also have the ability to leave reviews and comments about their experience with the business.
Let's take a closer look at some facts that can help show the importance of each aspect that can help create an effective online presence for a small business.
Website
Did you know that 75% of people believe that their first impression of any business comes from its website? Additionally, 91% of those customers have visited the brick and mortar stores after interacting with their website. Simply put – that's a lot of people that you, as a small business owner, can convince to visit your store to purchase and it all starts with your website.
Blog
Did you know that small businesses with blogs can increase your conversion rate by 600% and they get 55% more traffic to their website? This just helps prove that free and engaging content to your customers can make a huge difference when it comes to your business. Marketing and keynote speaker David Meerman Scott describes the effect of blogging perfectly:
"You can buy attention (advertising). You can beg for attention from the media (PR). You can bug people one at a time to get attention (sales). Or you can earn attention by creating something interesting and valuable and then publishing it online for free."

Social Media
Did you know that 71% of consumers who have a good social media experience with a brand are likely to recommend it to others. In addition, 21% of consumers are willing to purchase from brands who answer on their social media platforms.
Social media is one of the many ways small businesses can build relationships with their customers and their surrounding communities. Creating local social media profiles on the "sweet six" platforms – Instagram, Twitter, Facebook, LinkedIn, YouTube and Pinterest – help small business owners know what problems customers are facing but this also gives the customers the ability to voice their concerns or opinions regarding the brand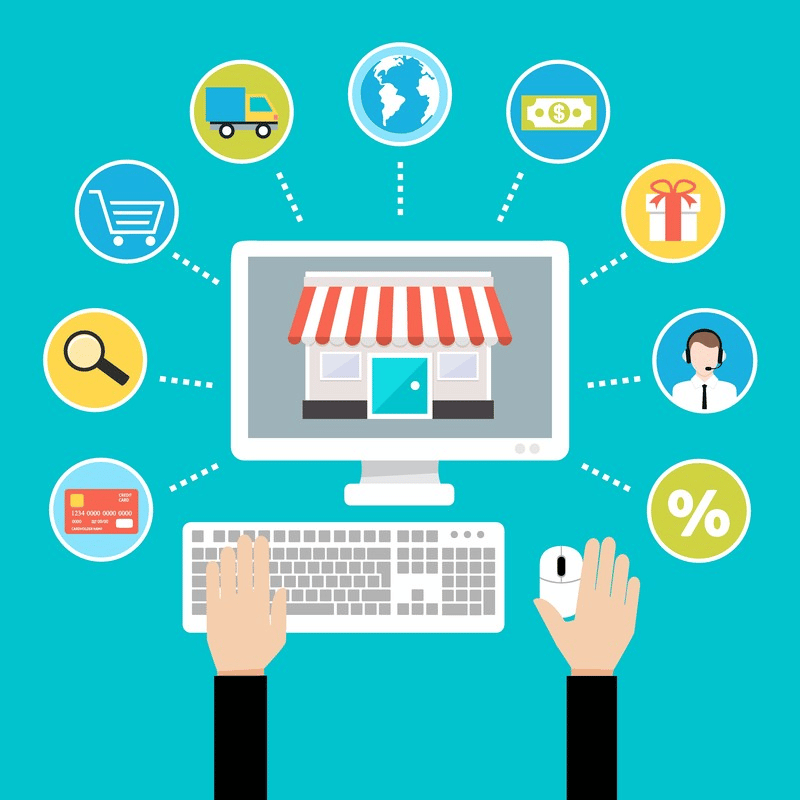 Build Relationships.
Building and maintaining relationships is a large part of the overall success of a small business; moreover, reaching out to local businesses and communities that can both support and promote your business will help increase the reach you, as a business owner, have. There are many different ways to grow your business locally and online, and some of the biggest opportunities are:
LinkedIn
Get Involved 
LinkedIn
Did you know that LinkedIn has over 774 million active users across the globe? That's a lot of opportunities to build relationships with other business people! HubSpot defines LinkedIn Marketing as the process of using LinkedIn to make connections and foster business relationships and partnerships. Fostering relationships can be beneficial whenever you seek help from other businesses, so make the time to reach out, connect, and share ideas with others through the platform.
Get Involved
Are you looking for a way to organically promote your small business but also show that you are a contributing member of the community? If the answer is yes, then involving yourself within the community is just the answer. Genuinely caring for the community can go a long way with prospective customers! Attending fundraisers, local community events, and volunteering are some of the few ways that you can get involved and build connections.
Let's use an example to better explain how small businesses can get involved within local communities; ultimately, benefiting both parties.
Bark & Bakery, co. is a small business that bakes treats for both people and their furry friends! They have built a website but they want to meet and grow within the community. They decide that their goals for the 2023-2024 year are:
A 10% increase in local customers through volunteering at community events (food pantry, 5k races, bake sales and community carnivals).
Become a vendor for the monthly local market (B&B. co. Pop-up shop)
Create an ad group specifically filtering it towards the local community (adding discounts and links to loyalty programs within the ads)
Each of these goals can realistically help a small business give back to their community while also subtly spreading brand awareness.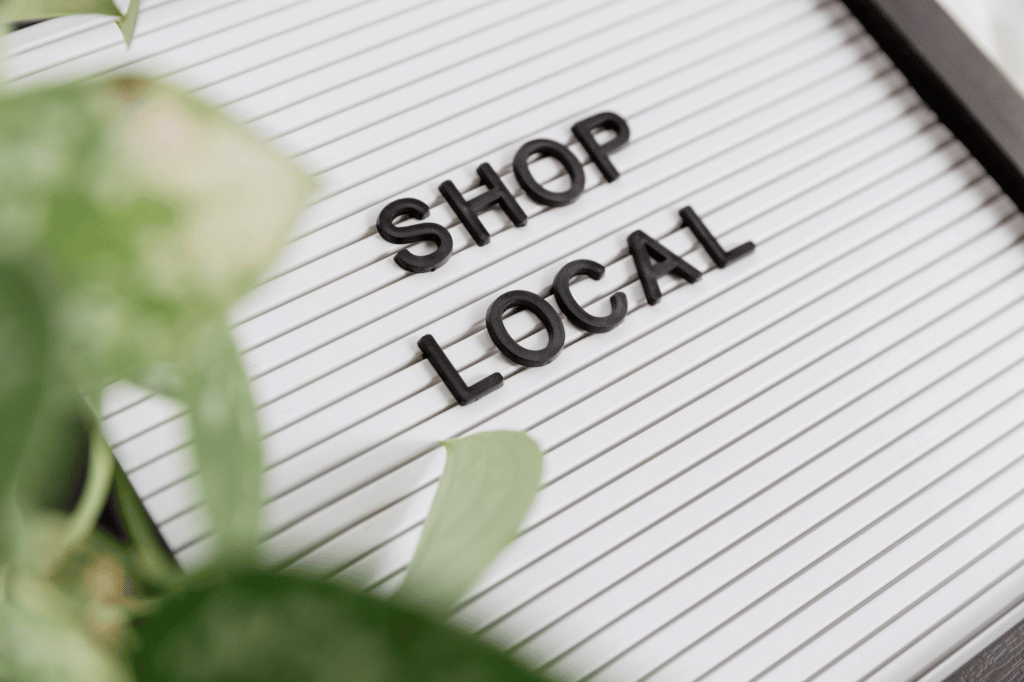 Create specifically targeted ads.
Adding local marketing ads to your marketing campaign can help your business with additional exposure to markets you might not have thought to ever reach. Yelp Business shares a growth hack – that online ads have the power to target specific local audiences in two ways: Search Engine Marketing (SEM) and Pay-Per-Click (PPC). Let's use an example to break down these two ideas and how they help positively improve a small businesses growth strategy.
Search Engine Marketing [SEM]
These are the advertisements that show up at the very top of the search engine results pages.
Let's say that you own a small custom home building business in the Austin, Texas area. Creating and promoting your business with the use of targeted ads, can help push your business to the top of the search results page so visitors see your business as one of their very first choices. The image below shows what results appear on the Search Engine Results Page (SERP) when a visitor types in 'custom home builders Austin'.
Those three options with the bolded word "Ad" next to their result are the ones that business owners can pay for in order to appear first on the page. Even though they may not be the most prominent or popular businesses in the Austin area, they had the ability to pay for a spot to be one of the first websites a visitor chooses.
Pay-Per-Click [PPC]
The second form of specifically targeted ads are pay-per-click. These paid ads can be found on different websites that relay information to local businesses and communities. For the purpose of local reach, we will look at one example.
I think it's fair to say that we all know about Yelp – well, Yelp Ads is a resource created to provide additional help to businesses so that they can promote their products or services in key areas throughout the Yelp website and their mobile app. Business owners are in control of the ads – the budget, the status, etc. – and this helps ensure that the owner's investment is benefiting them. Promoting products and services on consumer-based websites (such as Google Business or Yelp) gives business owners the ability to promote to and reach local markets directly.
Small businesses shouldn't only focus on one form of growth, but instead should brand their business digitally and locally. Gaining local customers and creating partnerships with surrounding businesses can give your business additional opportunities and experiences that other businesses may not have. Take extra time to speak to someone with questions, lend a helping hand, or even stay a little longer at an event to show that your business cares about more than just their success.
Get started with WP-Propulsion
See how WP-Propulsion can help you with your needs.