Custom Fonts in Blogs like Funnels and Websites 🤩
Blog Post font styling was limited to 10 set of fonts. With the new update, Marketers will be able to create same brand fonts on Blogs and other landing pages.
Blogs supports more than 1495 google fonts.💃
How to use Custom Fonts ?
Create New Blog Post or Open Published Blog Post
Click on the fonts option inside.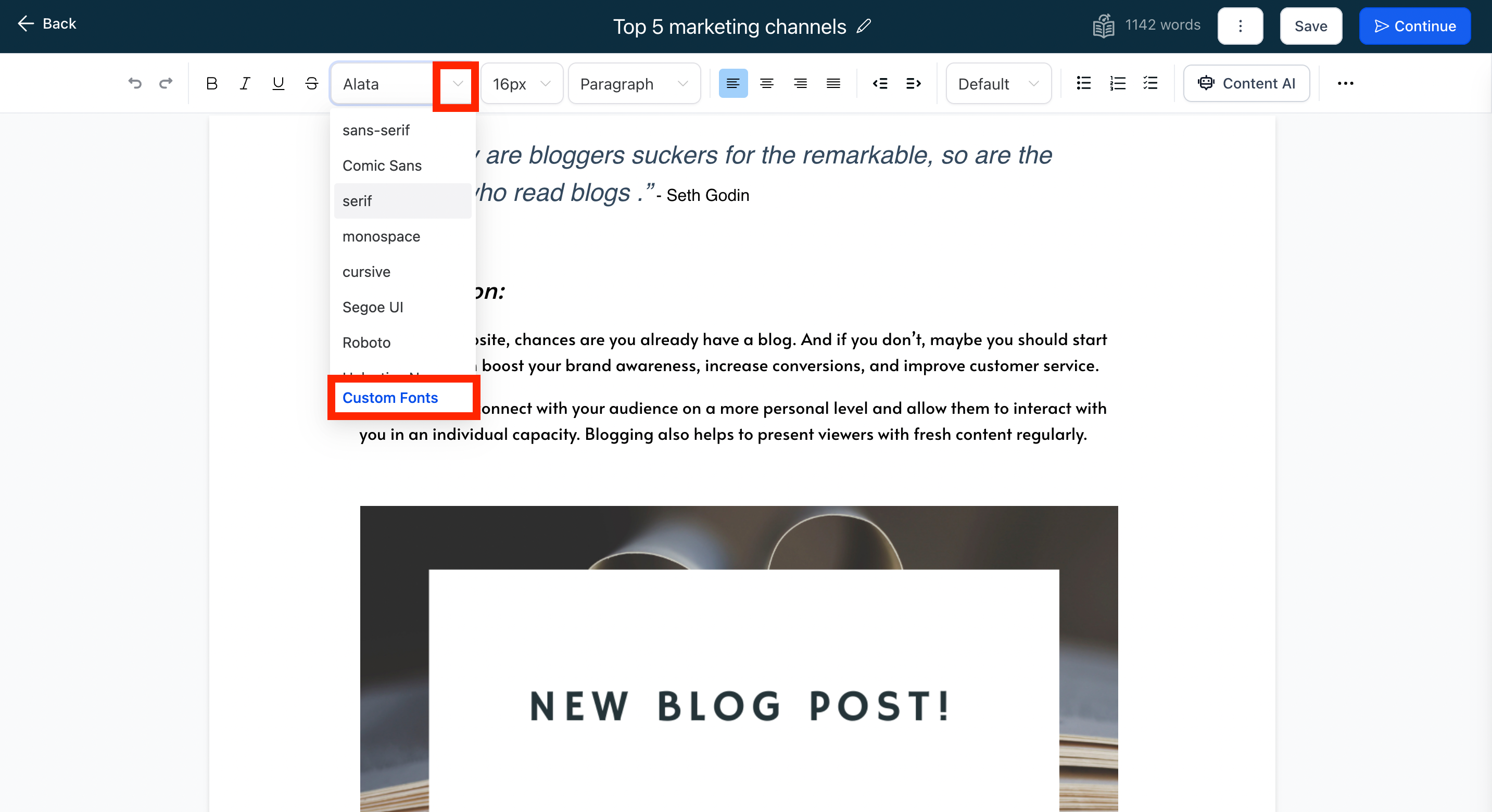 Click on Custom Fonts, search or scroll from the list of fonts.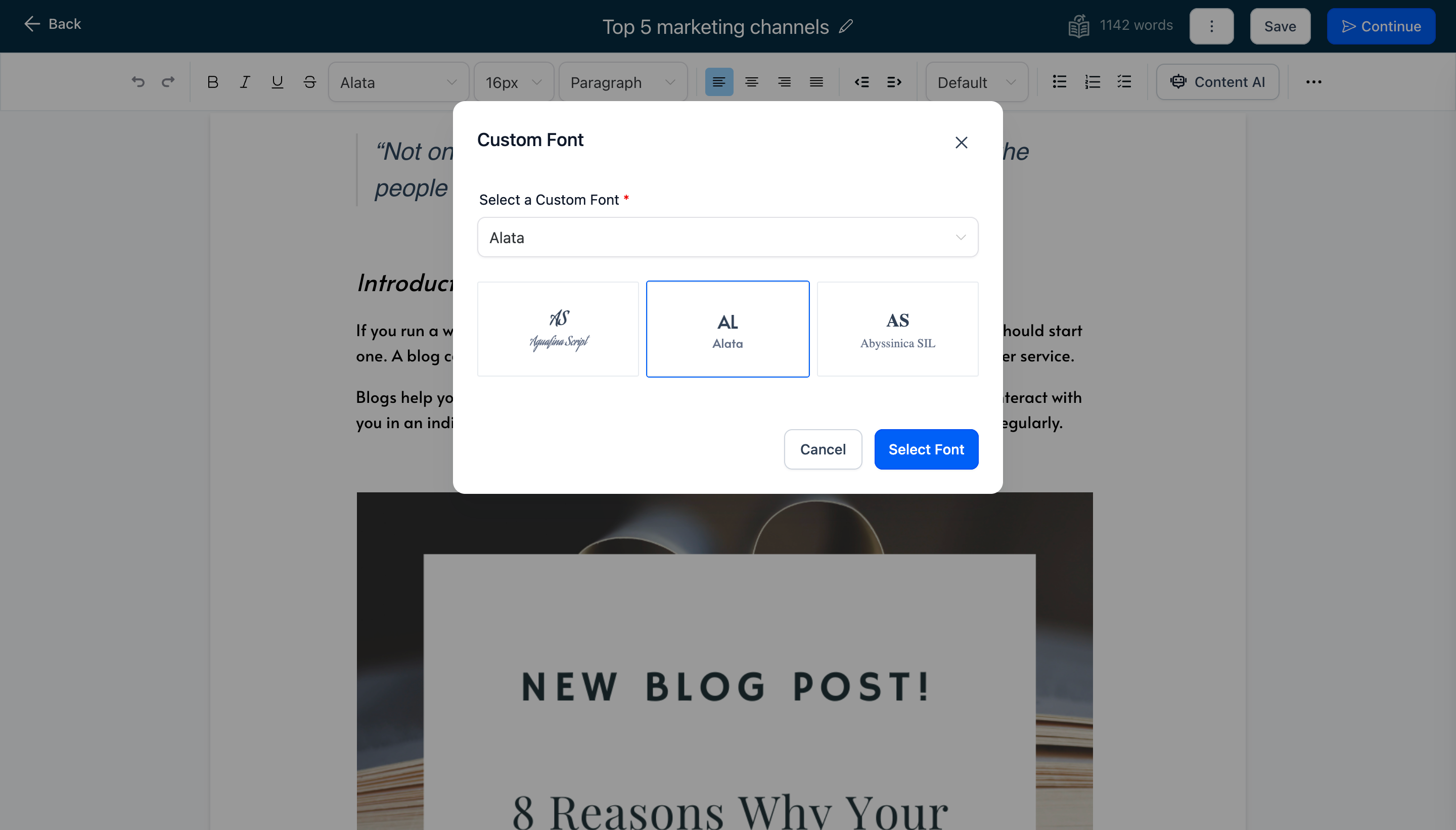 Note – Custom fonts will hold 10 last selected fonts for the ease of use.
Get started with WP-Propulsion
See how WP-Propulsion can help you with your needs.