There's no denying that the world of website building platforms has changed a lot over the years. Previously, building a great website required understanding and learning HTML and CSS by hand.
Nowadays, you don't have to be an expert in coding. It's much easier to just create a site with one of these platforms. And while they've changed so much over time, there are still many questions people need to be answered before choosing the best platform for their business.
Finding the best website building platform that fits your business needs can be a daunting task. The last thing anyone wants to do is choose a platform, invest loads of time, money, and energy into it, and then realize that they hate it. This post will cover the basics of how to narrow down and choose the platform that would work best for you and your business.
1. Research your options.
Do your research! Researching your options is a great way to discover the best website builder platform that is the best fit for you. You should take some time to consider your needs and what other people have said about each platform. Make sure you look at reviews and testimonials and also check out competitors' websites to see if any of them are better suited for what you want than your current choice of platform.
2. Don't settle for the first one you look at.
Choosing the right website building platform is a big decision that can set your business up for success or failure. If you pick the wrong one, you may be stuck with it for years to come. While there are many platforms out there, not all of them are suited to every business.
The good news is that most of them have features in common— such as building and managing websites (and apps), easily adding images, videos, and other content, and allowing customers to interact with your site through social media integration (e.g., Youtube's or Facebook's "Like" button). However, each platform also has its strengths and restrictions that differentiate it from others. In order to find out which website building platform is right for you, do some research into various options before making a final decision so that you can make an informed choice about what works best for your situation.
3. Choose what's most comfortable for you.
The key to choosing the right website building platform is to take on what's most comfortable for you. This can be based on your prior experience with similar products, or it can be a matter of preference.
However, there is one thing that should always be in mind: how intuitive the software is. If you don't feel comfortable with using the platform, then it's not going to work well for you.
For example, if you are used to adding content through text boxes and forms, similar to Microsoft Word, then WordPress would be a better choice whereas Squarespace or Wix uses clickable buttons or images rather than text boxes alone similar to Microsoft PowerPoint.
4. Consider feasibility and practicality
When it comes to the cost of building a website, there are many factors that you must take into consideration. One question that always comes up is how much am I going to pay for my website?
The cost of your website depends on several things:
How much time do you want to spend maintaining your website? You may decide to hire someone to do it for you, or you may choose to do it yourself.
How much traffic does your website receive or anticipate receiving? Your web traffic is determined by a number of factors, including where your visitors come from, whether or not you use social media, and so on.
What type of content you plan to post on your website? Will it be text only, images only, video only, or all three?
Which features do you want on your website? This includes responsive design, ecommerce capabilities, chat functionality, analytics, etc…
What is the overall design of your website? Are you looking for a professional look, or would you rather go with a simple, clean layout?
Does it perform SEO?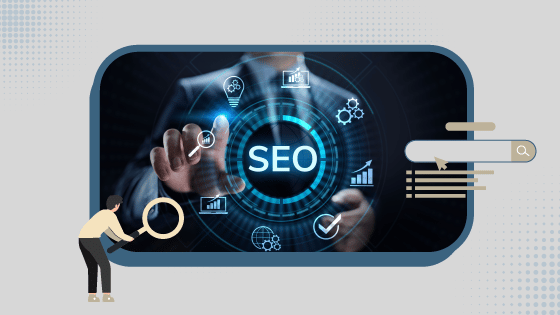 Search engine optimization (SEO) is essential for business because it helps you get traffic from search engines.
Keyword research: Find out what words people are typing into the search engine to find your business.
Content creation: Create content that targets those keywords and is optimized for SEO so that it will rank higher in search results.
On-page optimization: Making sure that your website has the correct meta description tags, titles, headings, and descriptions on each page; ensuring each page links back to other relevant pages on the site; creating a sitemap file listing all URLs on your site; avoiding duplicate content wherever possible.
Off-page optimization: Building links between different websites (and social media accounts).
What kind of help or support are they offering?
You should also check to see what kind of support your website-building platform is offering. If you're someone who likes to be hands-on, you may want to find a service that offers live chat or has an extensive knowledge base. On the other hand, if you don't have time for this type of thing (or would rather focus on content creation), then choose a platform with no support options.
Remember: More help and support usually means more time charged, thus the higher their prices will be!
What is the track record like?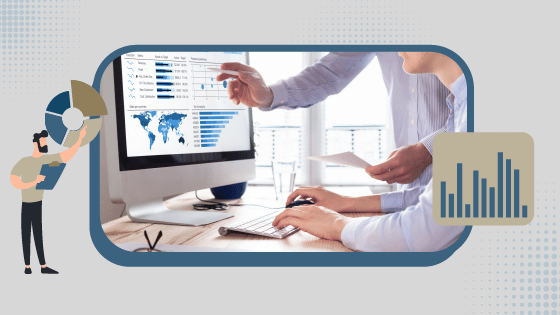 Consider if they are a well-known company in your industry. Are they known as new or have they been around for a while? Is there someone on staff who has written articles or given presentations at conferences? Do other companies recommend them?
Read reviews from current and past customers. You can often find them on either their website or larger review sites like Yelp or Google Reviews (if applicable).
Check out their social media presence. Find out whether what they're doing is interesting or how well-known are they to the industry!
Get started with Teamwork
Start working together beautifully. See how Teamwork can help your team with our 30-day free trial.